This is my 2002 F250 Lariat. It has a 7.3 liter diesel engine, Limited slip 4 wheel drive, backup sensors, Safari Gard front end replacement, and a Royal Truck Body utility bed.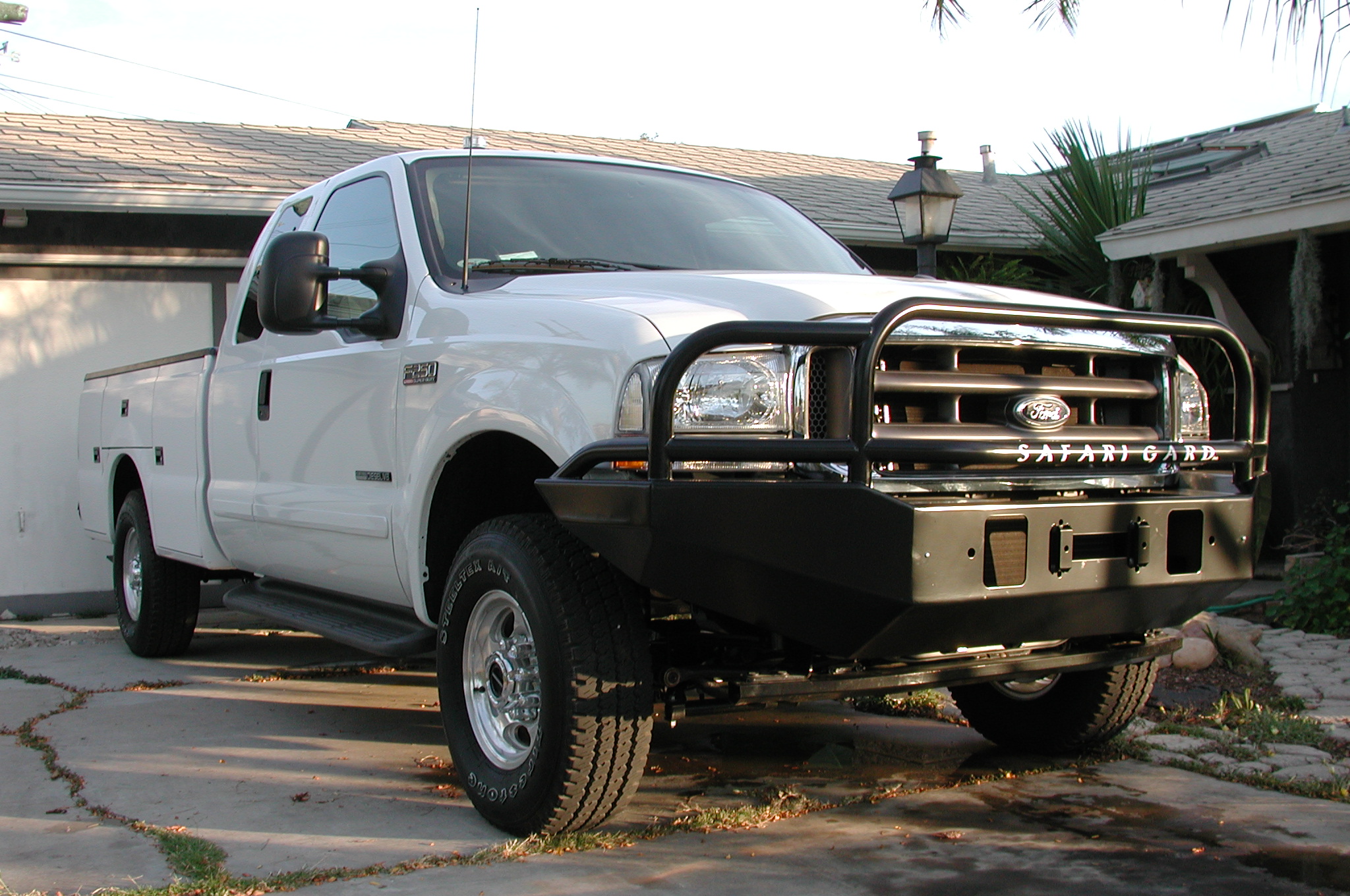 First Day Home!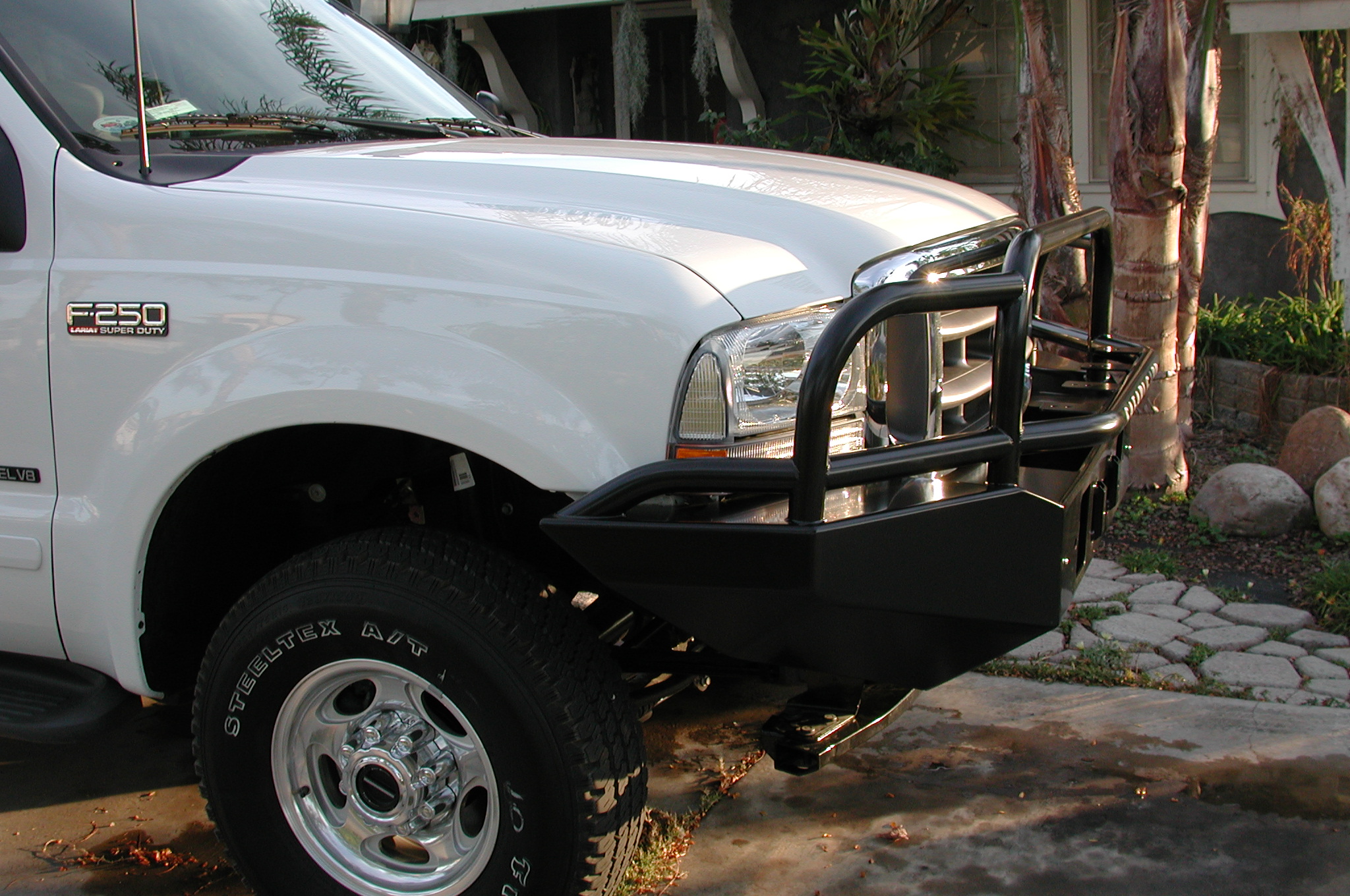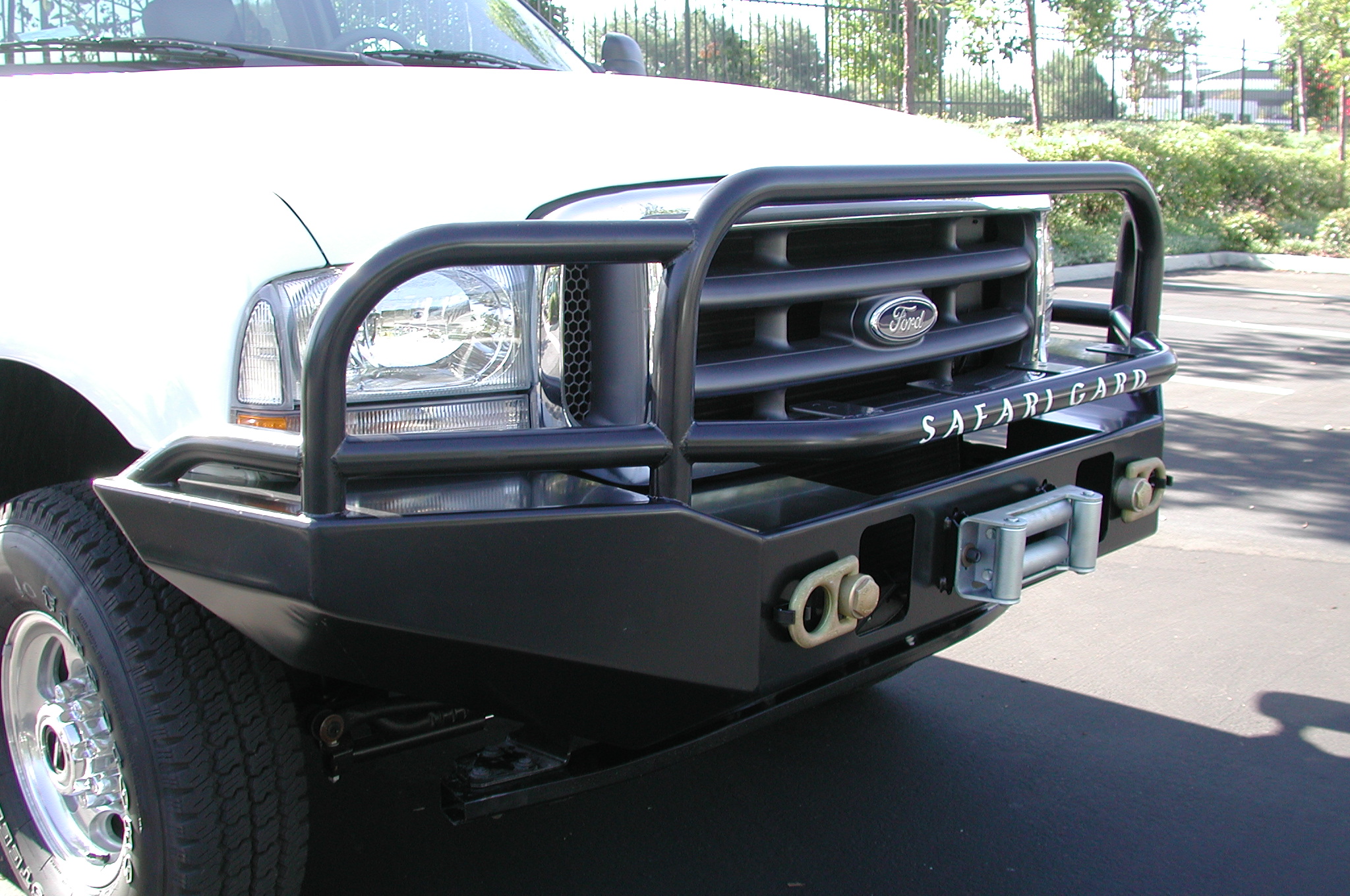 Roller Fairlead and 5000lb D rings installed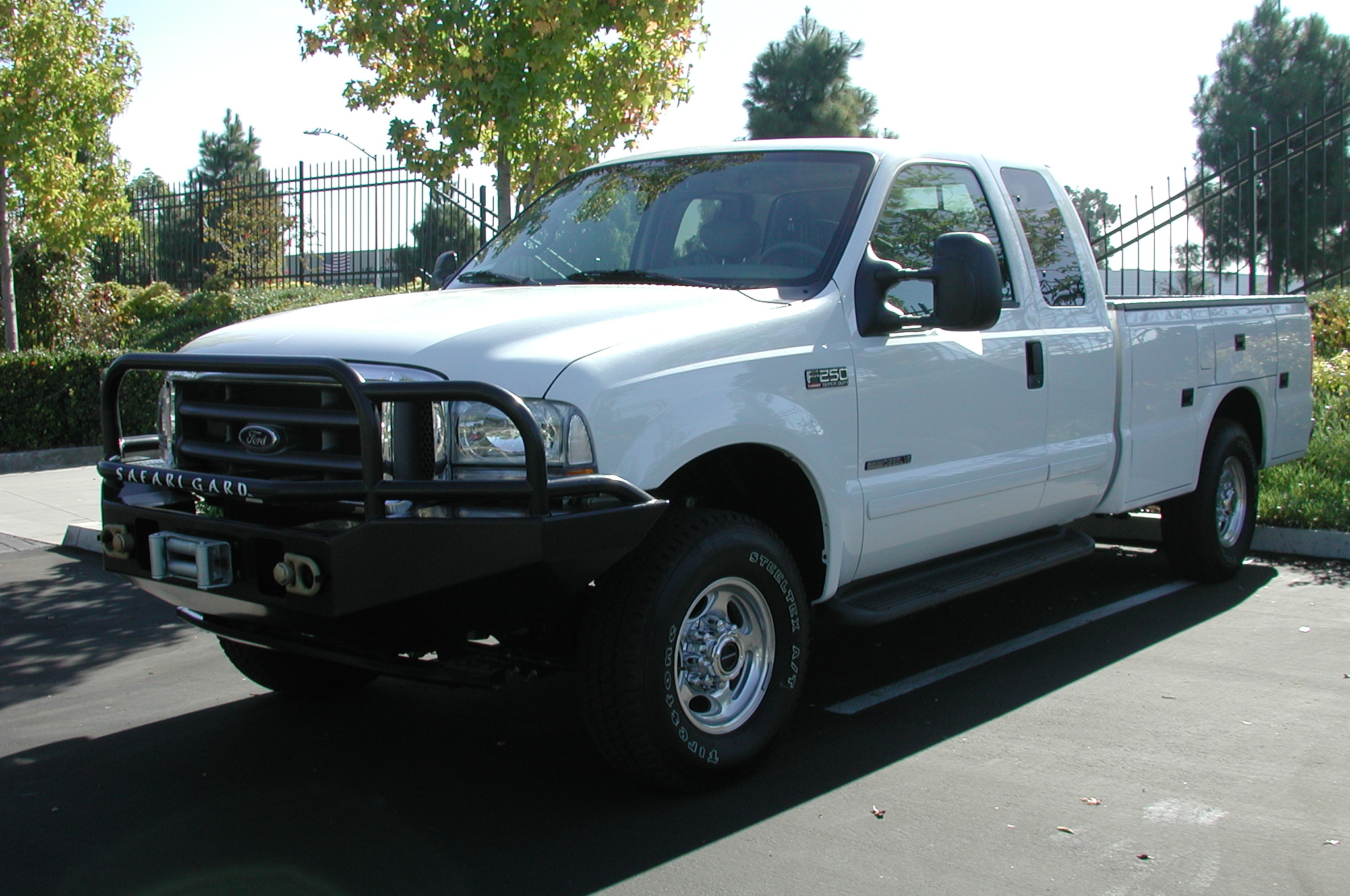 Now I need to save for a Mile Marker Winch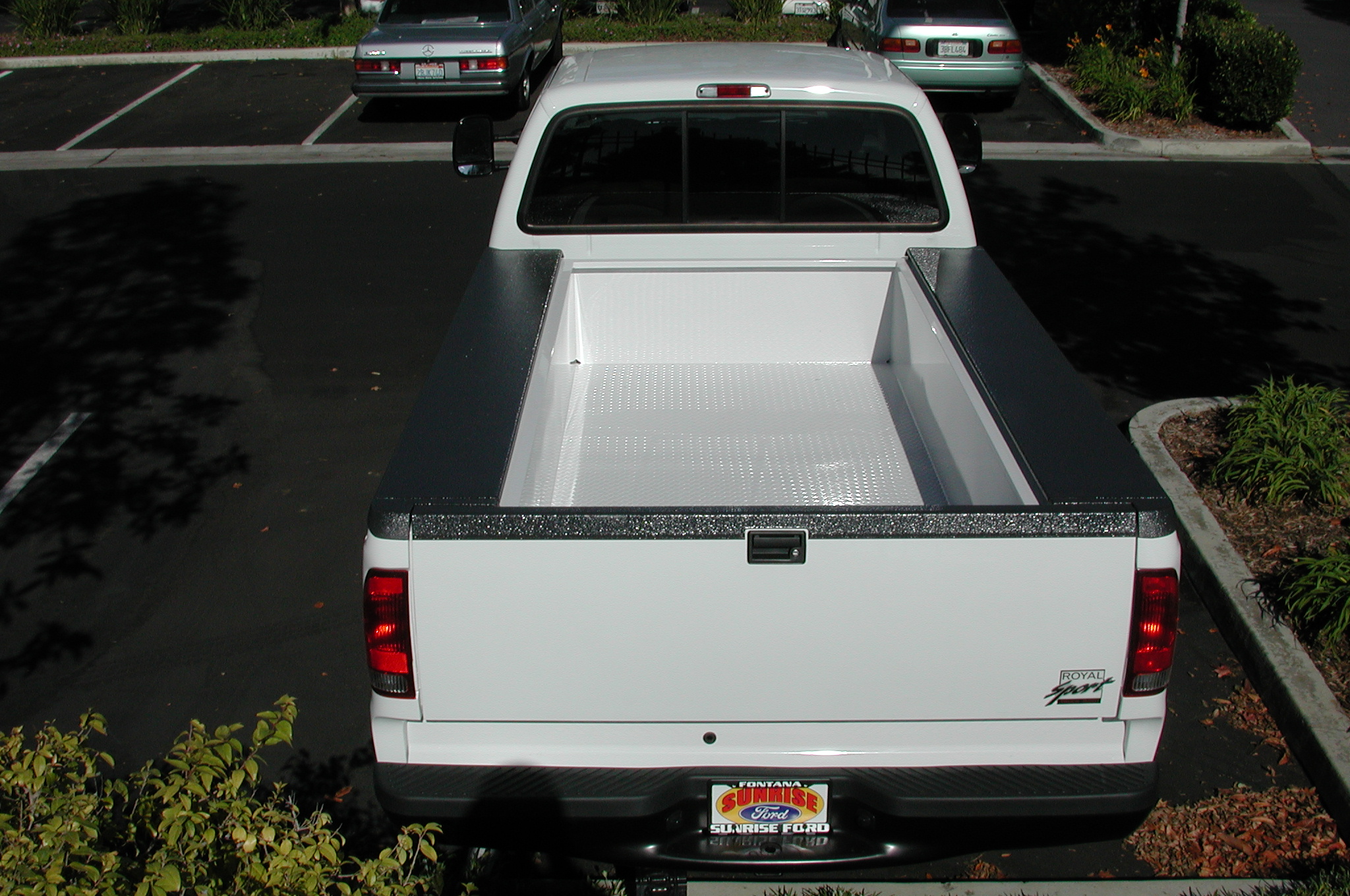 Still 49 inches across for full sheets of plywood!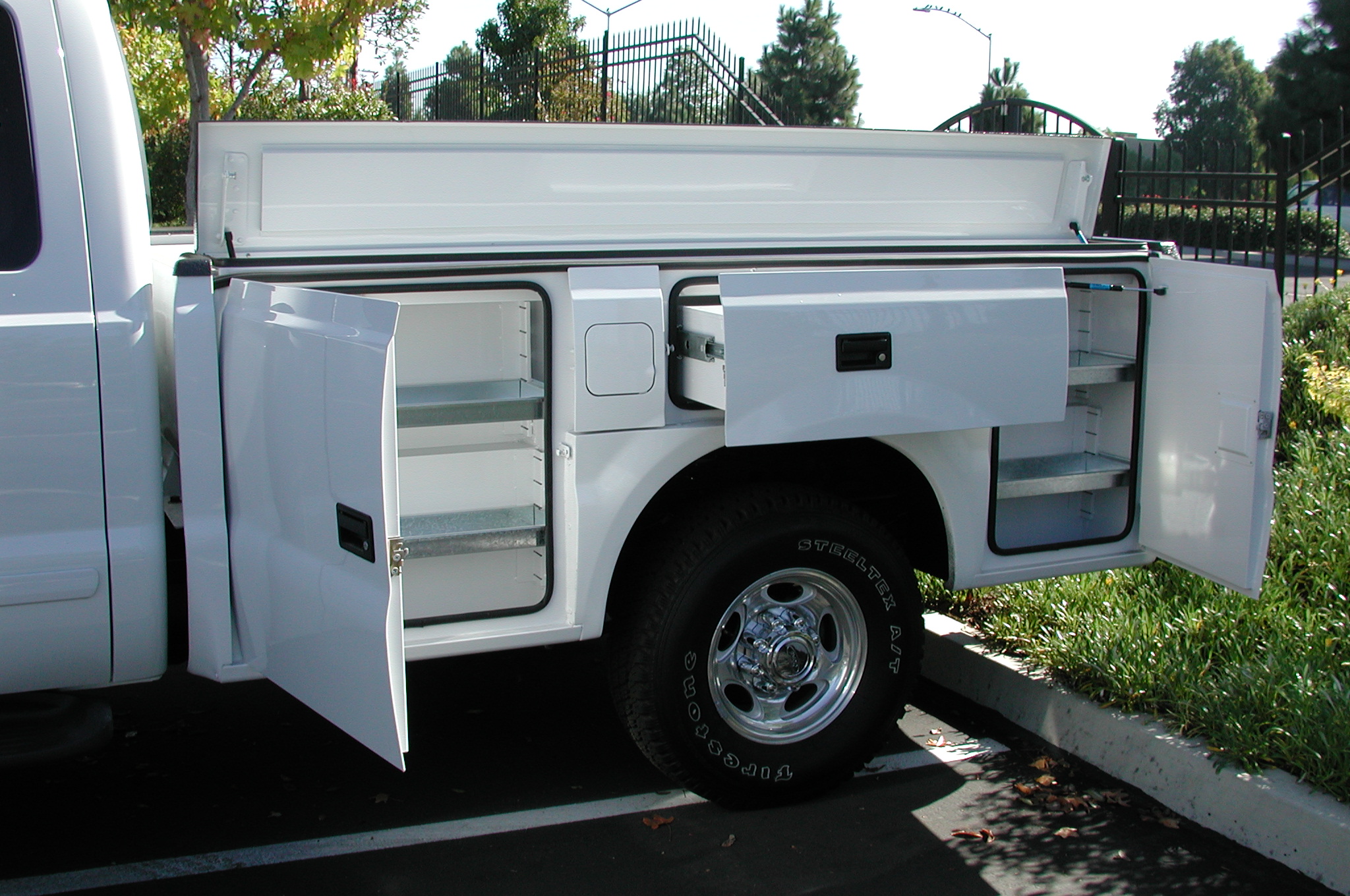 Lots of storage space on both sides for those Baja trips.